What Can Impact the Quality of Essential Oils?
As the popularity of essential oils continues to grow, more people have access to them than ever before. But as with most crazes, the quality of some of the products on the market isn't monitored nearly as well as it should be. This can lead to a whole host of issues that are better off being avoided. So how do you spot quality when you see it?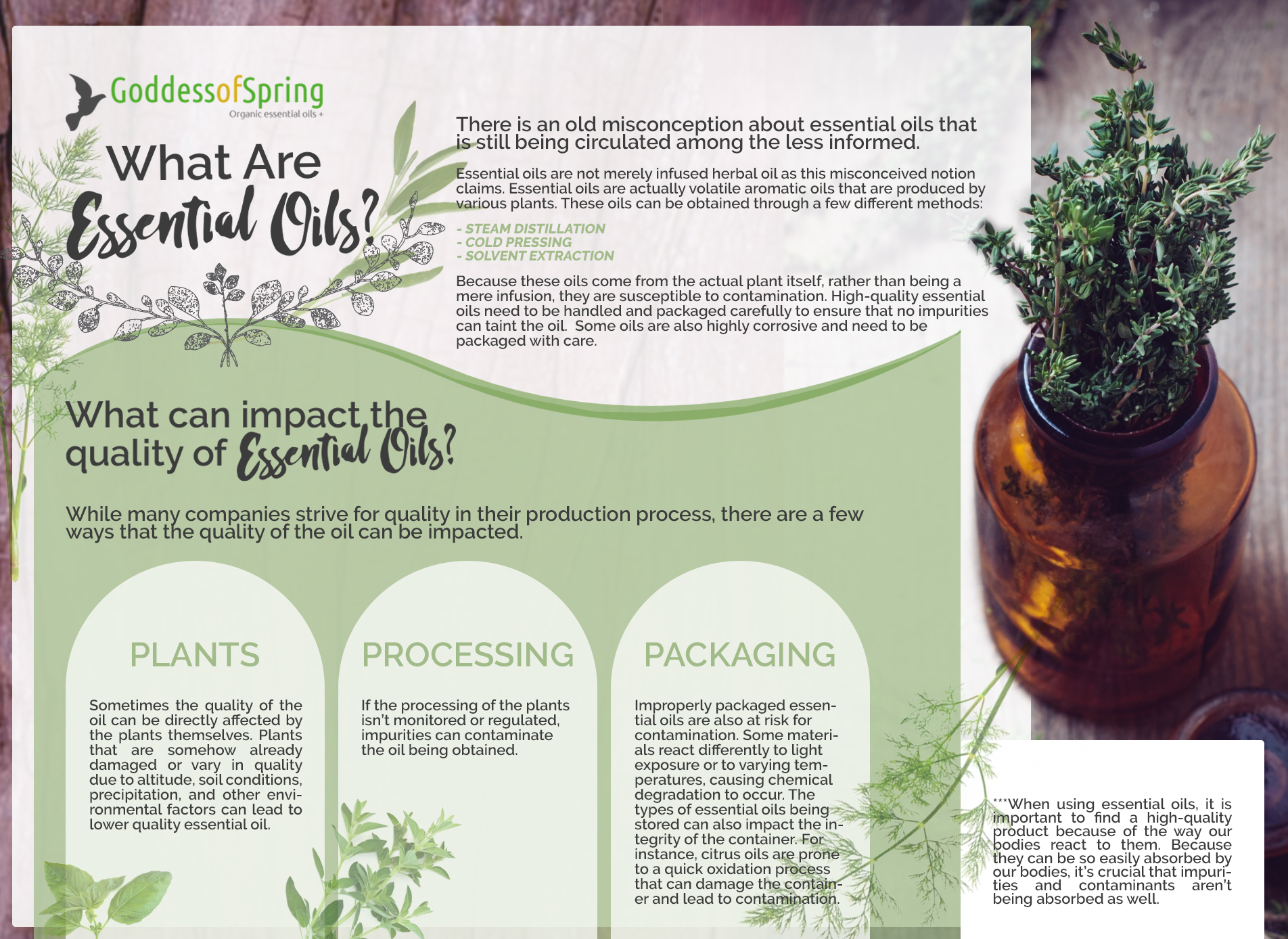 To see larger image, click here.
You will find a wide selection of quality, natural and organic essential oils from Primavera when you shop with Goddess of Spring, LLC. Browse our selection today!