DIY Dry Shampoo
As Summer comes to a close, we find that everyone's seemingly relaxing lives start to become busy with school, work, and the holidays! This means less time to spend in the shower and more time spent on the go. Today we're sharing our secret recipe on how to make your own dry shampoo, for those moments when showering just isn't in the cards for your busy day!
Now, you might be wondering, "why should I make my own dry shampoo, when I can run to the store and grab one for $5.99?" to which we would respond, "have you ever checked the ingredients on a can of dry shampoo?" HOLY TOXINS! DIY ensures that what you put in your dry shampoo is healthy and toxin-free.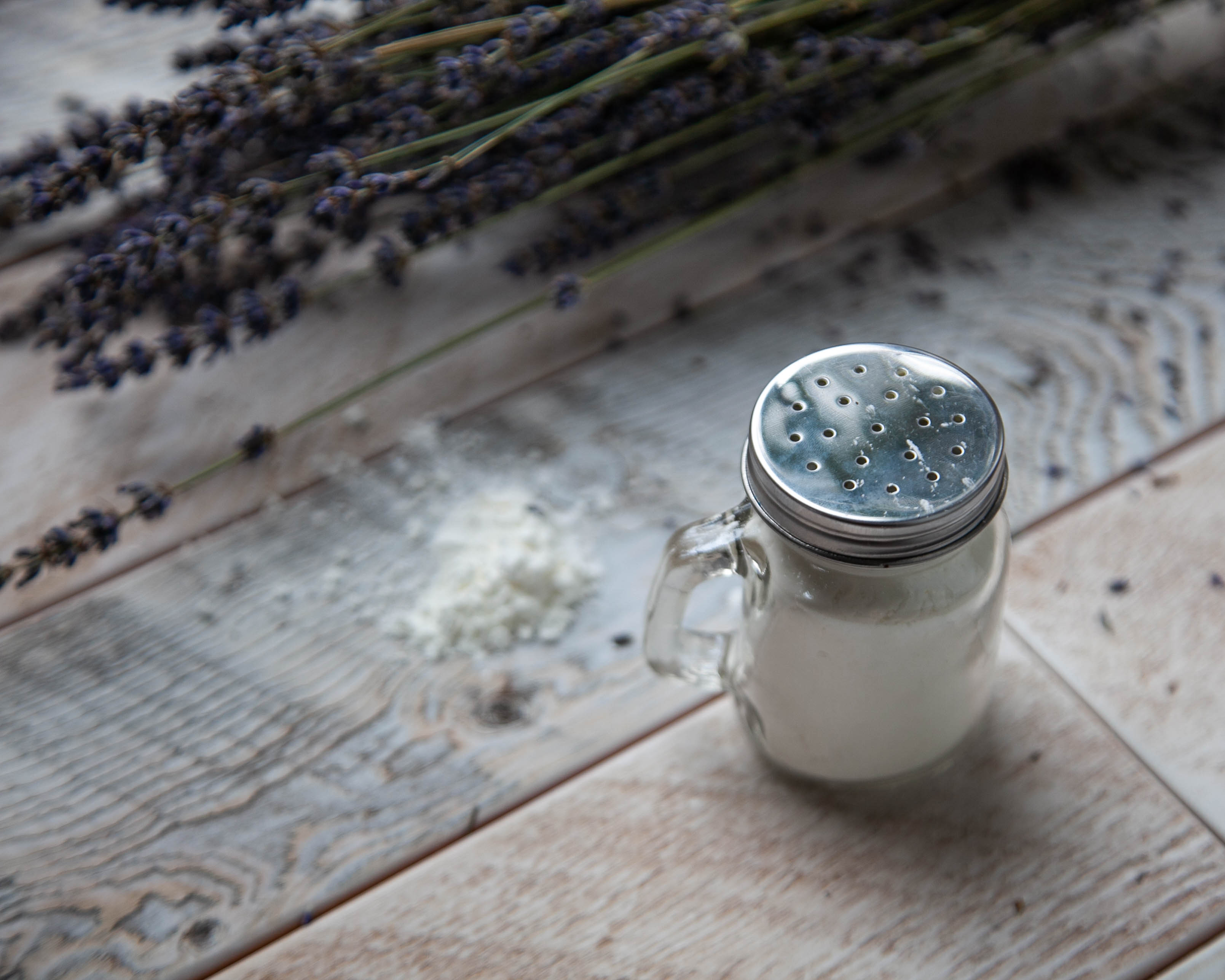 Here's what goes down..
Dry Shampoo Recipe
Step 1: Fill half your container with Arrowroot Powder
Step 2: Add 4 drops of Lavender
Step 3: Fill the rest of your container with Arrowroot Powder
Step 4: Shake, Shake, Shake
A few notes about this recipe... We use arrowroot because it is harvested from the tubers of its plant without the use of harsh chemicals or high heat. An added benefit is that arrowroot is LOADED with nutrients! If you have black or brown hair we would suggest adding either cocoa powder to reach the color of your choice OR substituting with cocoa powder all together. Our choice to use lavender is purely preference. We love that lavender aids in dry skin and smells amazing! You could sub in four drops of the oil of your choice. Lastly, we got this cute little shaker from the dollar store. A little shaker similar to this is perfect for the application of dry shampoo, but if you cant find one, you can also dip an unused makeup brush into your powder to apply it to your roots. Just make sure to massage the powder in so that you can't see it!
Hopefully, this recipe saves the day when you are in a pinch or need to give your hair a quick boost!